THE 2009 MINI COOPER D FUEL TEST AT BATHURST.
When the Mini was first designed, it was in response to an oil crisis that sparked demand for a car as friendly on the pocket as it was the eyes.
That engineering is something that's been a hallmark of MINIs since 1959.
So when the MINI Cooper D was released in 2009, promising to be Australia's most fuel-efficient car at the time, it was understandably big news.
Dean Evans, a motoring editor, decided to test that out.
"The claim was that the car would get 1,000 kilometres to the tank, so the obvious drive would be from Sydney to Melbourne," he says.
"But we thought that would be too easy.
"So we thought, what else can do you with 1,000 kilometres?"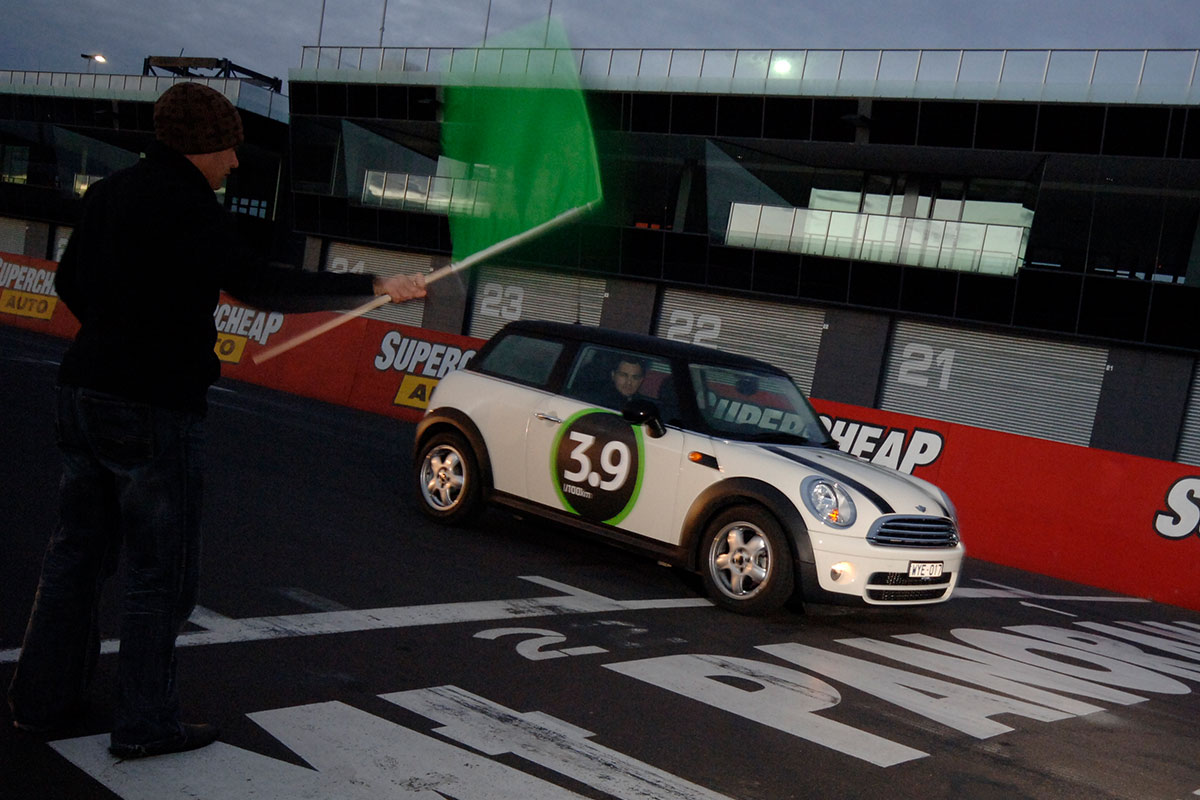 The answer was the Bathurst 1000 – one of Australia's most iconic motorsports events and tracks.
The idea was to finish as many laps as possible, to see if the fuel efficiency claims stacked up around Australia's most famous motoring mountain.
It was also a nod to the Gallagher 500 – a race at Bathurst in 1966, which saw Minis take out the first nine places, and earn Mini a place in the hearts of motoring enthusiasts across Australia.
"We thought we'd take the MINI back there and see if it could win another race - rather than against the clock, against the fuel tank.
"We kicked off at sunrise and the intention was to go the entire 1,000 kilometres without a fuel stop."
The crew of three decided that stopping for bathroom breaks was allowed, but stuck to a few other rules.
"Mount Panorama is a public road, so on a normal day, the speed limit is 60km/h," Dean recalls.
"The most remarkable thing was that we weren't bored, because there were so many things going on – people were walking their dogs, doing exercise, there were kangaroos jumping across the track.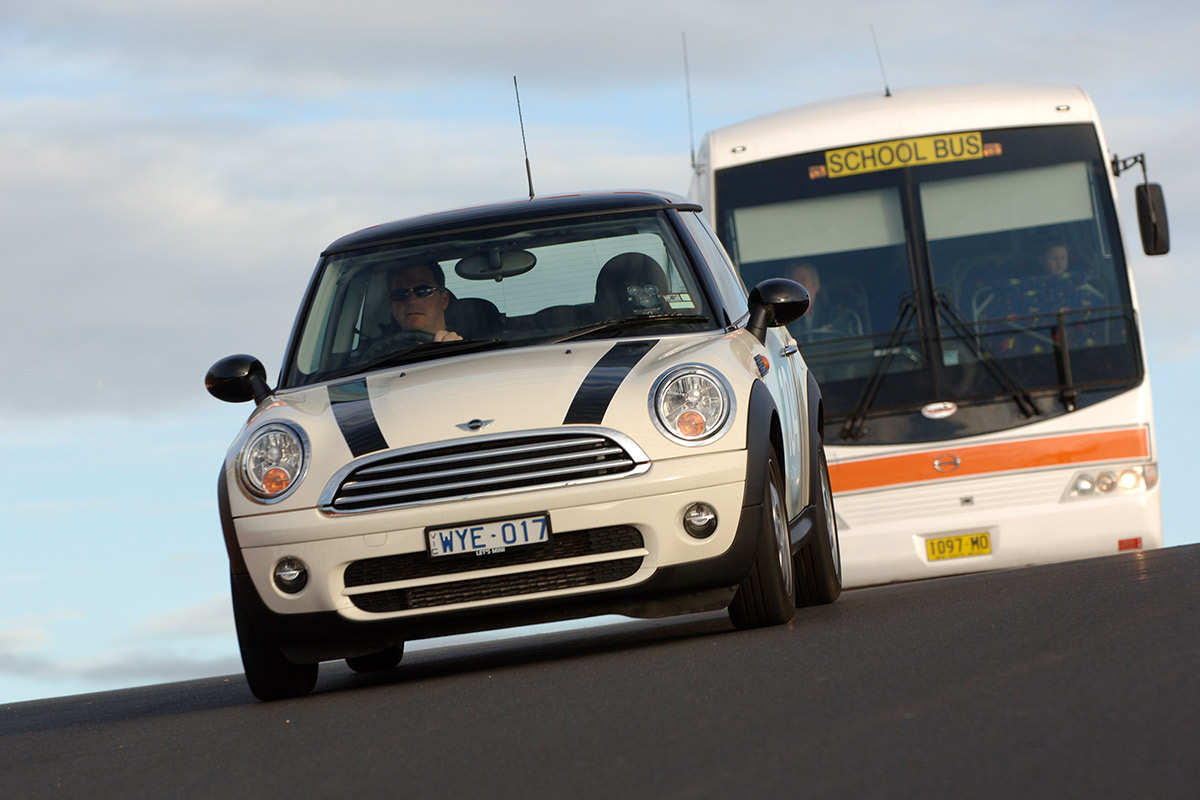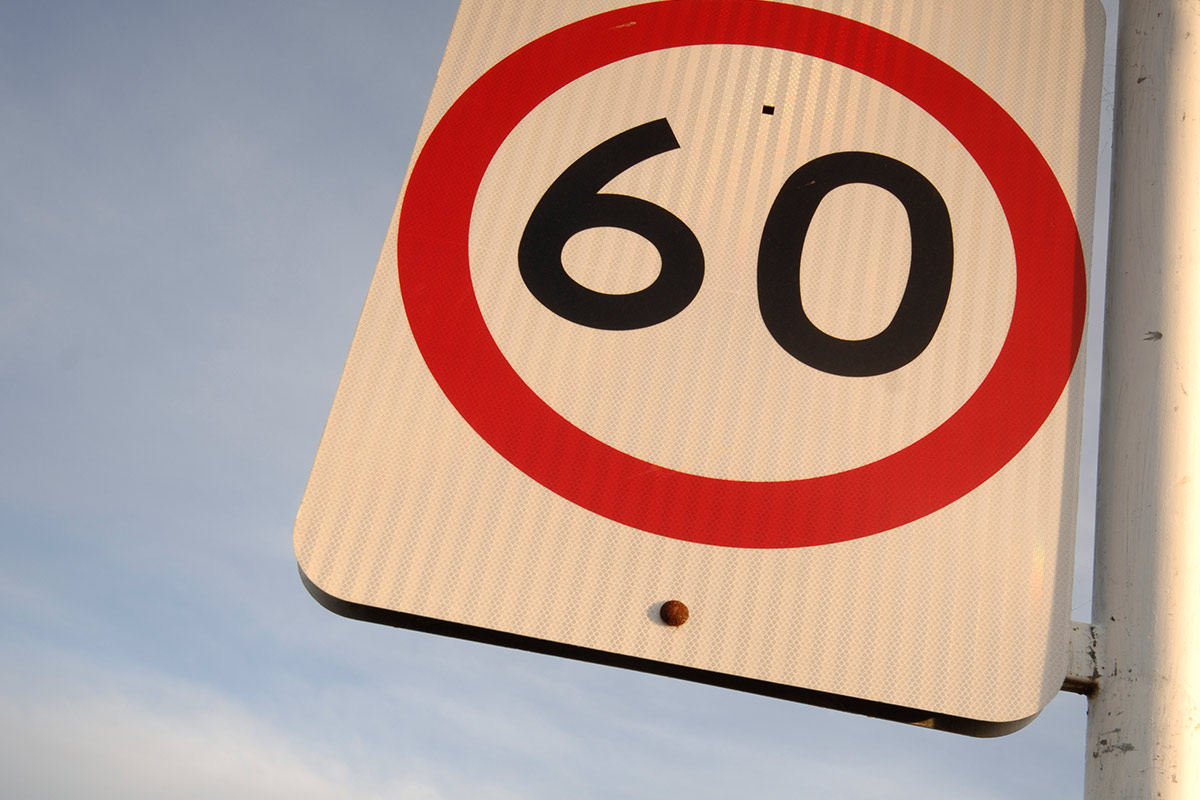 The entire feat took around 13 hours to complete.
"We went from dark, to daylight, to dark again," Dean says.
Not only did the team manage to complete the 1000 kilometres (161 laps) on one tank of fuel, they also had some fuel left over.
"We decided that we'd just finished the MINI Bathurst 1000, so we needed to do a victory lap," Dean says.
Not only did the MINI manage to finish the victory lap, but also made it back into the town of Bathurst to refuel.
"All up, I think we managed to get 1017 kilometres to that tank, and it was still going," Dean says.
"I guess you would probably say it harks back to when MINI owned the race in 1966, it just kept going and going and going."